7 Surprising Foods You Should Be Grilling
The summer season is now in full swing. And, if you're planning a backyard barbecue, your menu probably consists of the same old foods: ribs, brisket, pulled pork and other traditional fares. This summer, ditch the ordinary dishes and try something new on the grill. Here are seven delicious, yet unexpected, foods you should be grilling up this season.
1. Pizza
Look out oven-baked pizza – grilled pizza is all the rage this summer. Turn up the heat on this classic Italian favorite by firing up the grill. Traditional Neapolitan pizza is prepared using a wood-fired oven and cooked at extremely high temperatures. Since your grill can get hotter than the average at-home oven, it offers that crispy, slightly charred bite that tastes just like Italy.
2. Watermelon
On a hot summer day, nothing is more refreshing than a huge chunk of fresh-cut watermelon. But, you probably didn't know that throwing this fruit on the grill brings out sweet, intense flavors. Just cut the watermelon into thick steaks, drizzle it with neutral oil and toss it on. After it's done cooking, serve it alongside your entrée or use it in your favorite watermelon salad recipe.
3. Avocado
Take your guacamole or avocado toast to the next level with this grilling hack. Halve the avocado, remove the pit and place each half face-down on the preheated grates. Eat the avocado right off the grill, add it to a salad, or spread it on your toast. Also, if you're feeling adventurous, you could even throw some limes, onions, and tomato on the grill, too, and make smoky guacamole.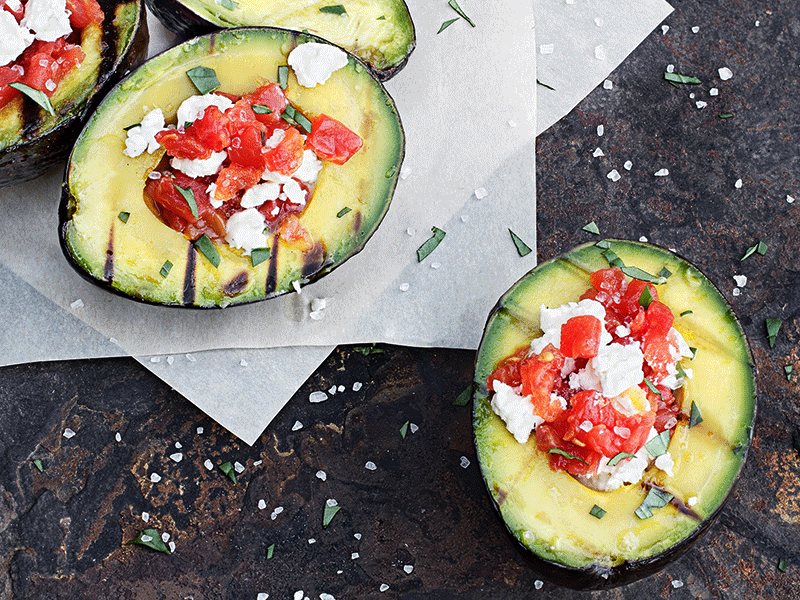 4. Cheese
This isn't your mother's grilled cheese. In fact, this recipe doesn't call for bread at all. Simply put, the cheese is thrown on the grill until it's browned on the outside and gooey on the inside. However, not all cheese can be grilled. The best types of cheese for grilling are halloumi, queso panela, and provolone.
5. Bacon
Ever since bacon mania swept across the U.S., Americans have been thinking up ways to cook this salty, savory and smoky delicacy. Thus, it should come as no surprise that you can grill bacon. Because of bacon's fat content, you'll want to slowly grill it over a low flame until it's delectably crispy. If you're feeling fancy, coat each strip in maple syrup during the final minutes of cooking.
6. Cauliflower
These days, cauliflower is everywhere – think cauliflower rice, mashed cauliflower, and Buffalo cauliflower. It can even be grilled. Just cut this fiber-packed vegetable into steaks and cook it on the grill until it's nice and crispy. Not to mention, it tastes great alone or drizzled with barbecue sauce.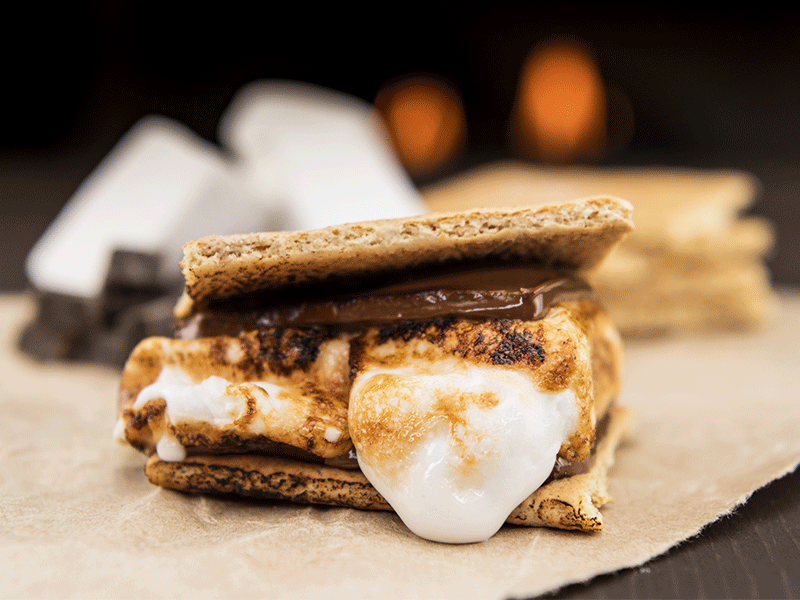 7. S'mores
What's dinner without dessert? To make this campfire classic, all you need to do is fire up your grill. Then, sandwich a marshmallow and chocolate square between two graham crackers, wrap it in foil and toss it on the grill. Finally, once the marshmallow melts, the s'more is done!
And, these are just a few examples of foods you should be grilling this season. You can even grill french toast! On the other hand, if you're planning a cookout this summer, but would rather play host instead of a chef, contact Adam's Grille. We offer an extensive catering menu that includes everything from pork BBQ to potato salad.