What Your Beer Choice Says About You
Ever question what your beer choice says about you? Whether your beer choice is a mass produced beer or an obscure craft brew, it reveals information about your personality. We've done our research and consulted with some experts to find out what your favorite brew says about you.
Bud Light
A lot of people's generic go-to-brew is a Bud Light. Events such as meeting a friend at the bar, tailgating or celebrating at a house party, are all perfect places to drink a Bud Light. But what does it say about you as a person? Overall, you're a very passive person. We've found that most people that drink Bud Light are easy going and don't really like making decisions – at least not for themselves. They're not particular about their options in beer or flavor. Also, they like having a good time while watching their figure. You're not into taking huge risks and you feel that you got things right the first time around. So that's it, order another or don't – you have to watch those calories.
Yuengling
Yuengling is for those that like drinking a "fancier" light beer. It's a step up from a Bud Light that says, "You mean business, well sort of." There's a good chance that you're a Northerner or that you're inspiring to be. You're very passionate about where you're from and when you've had a few, you don't mind voicing your opinions. Also, you can become very passionate about mediocre things. But above all, you're a good cold-blooded East Coaster that loves eagles, trucks, the great outdoors and more importantly – the red, white and American blue.
Blue Moon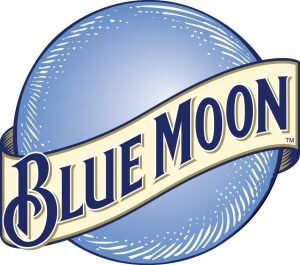 Started from the bottom and now you're here. So you've made it up the beer ladder to try some "craft beer". Most people that start drinking Blue Moon are a free spirit and think they have a refined taste. They want to turn drinking a boring beer into an interesting one without really learning about craft beers. Well settle down, you've got a long way to go. When you order a Blue Moon, without fail you make sure the server adds in a citrus slice. Although we're not deterring you from ordering a beer, but we suggest that you ditch the orange slice and order a beer like you know what you're talking about! No one likes a craft beer poser.
Sam Adams
All right, we get it – you're a New Englander (at least at heart). People that drink Sam Adams may have some Liberal political views and lean more to being a Democrat, but don't let that fool you – they know how to party. If you're drinking Sam Adams, you most likely want a beer with more flavor and a beer you can throw back more than one. So what? You're a little snobbier than most beer drinkers – own that. You're proud that you're from the North, you're proud of your history, you embrace the winter, and getting through the tough stuff. Well drink up New Englander and have a Sam Adams with us at the bar (insert Boston accent here).
Guinness
So you've gone above and beyond and you're ready for stouts. If you're drinking the classic Guinness you're into the hoppy bitterness complexity that most people can't understand. For example, how you like your beer black just like your wardrobe and soul. But on the contrary, most people that drink this imported beer aren't hard to figure out. We have found that deep down Guinness drinkers are creative, adventurous people that seek gentle experiences. Additionally, we have found that there are two types of Guinness drinkers: people who know the history of the beer and will be quick to tell you all about it; and people who only order it on St. Patrick's Day. So which Guinness drinker are you?"
I bet reading this made you thirsty so be sure to check out our Craft Beer Menu and join us for a cold one at Adams Taphouse and Grille in Prince Frederick. We love talking about beer, so be sure to let us know if we got it right or wrong when it comes to your beer choice.